Pigeon red mite in italian chicken coops
2018-09-25 Dott. Pietro Carta posted:
Today we want to talk about the serious repercussions that poor hygiene in intensive animal farms can cause on our consumers' health.
A recent TG2 (italian tv news) survey highlighted the poor sanitary conditions of some laying hens farms in the national territory. Situations of degradation have emerged, with hens forced to live piled up in little space between the carcasses of their neighbors and also of rats and mice.
In addition to this the presence of Dermanyssus gallinae was found.
This bloodsucking parasite, commonly called pigeon red mite, spends most of its life away from the host and then gets on the victim's body to look for nurturing at night time.
The pigeon red mite can cause severe itching in the birds, stressing them to such an extent that they have negative results on the production of meat and eggs.
Not only that, if you do not intervene in a timely manner the infestations from Dermanyssus gallinae can lead to the outbreak of salmonella cases. In situations of poor hygiene such as these bacteria can penetrate into eggs for food consumption because the shell of the same is porous.
The Rai2 news program pointed out that a breeding in accordance with an adequate respect for the hygiene rules, as well as improving the lives of the animals, ensures greater safety for the consumers of the food products derived from them.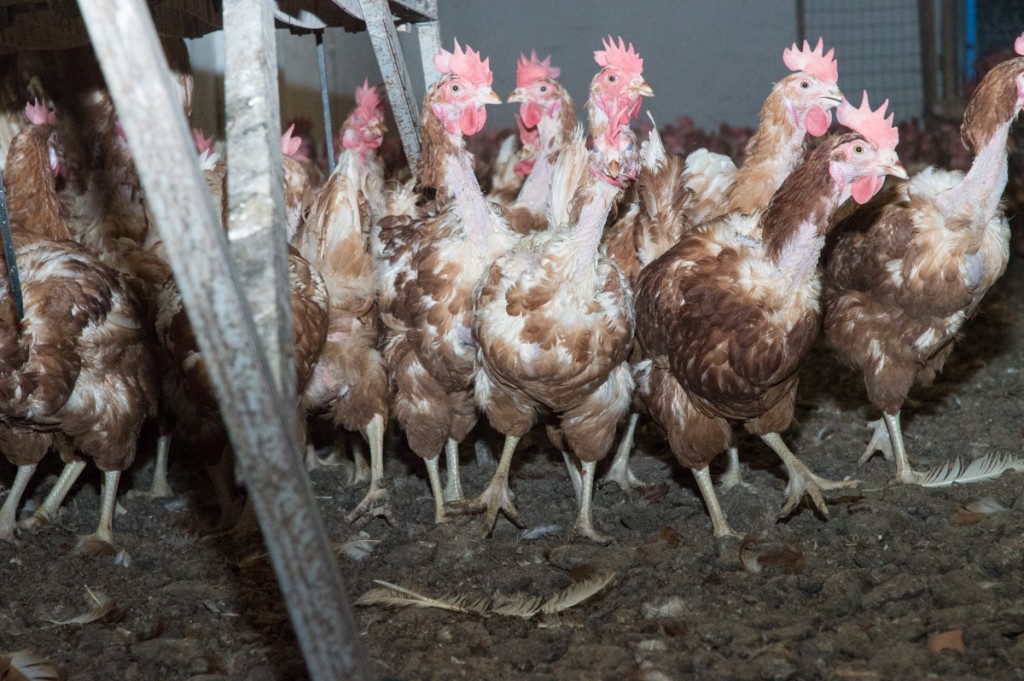 The control of pigeon red mites is made difficult because they take refuge in gorges difficult to reach and have a very fast reproduction cycle.
It is essential to program targeted pest control interventions to reduce the weeds, completing the safety measures with disinfections in the chicken coops for greater healthiness of the environment in which animals live, and rat catching services to prevent them coming into contact with mice and rats.
Our company is expert in the execution of disinfestation treatments in the areas intended for breeding: chicken coops, farms, stables and animal shelters.
For more information consult our blog and do not hesitate to contact us.